GIRONA ASSOCIATION OF NURSERIES
GOOD PLANTS FOR GREAT PROJECTS
A CENTURY OF EXPERIENCE
The first nurseries in the province of Girona were established in the Ter valley at the end of the 19th century. In the beginning, poplars, plane trees and acacias were cultivated, woodland trees that were sold in the Catalan market. Gradually, more and more nurseries opened, leading to the introduction of new species, mechanisation and containers, staking to obtain perfect trees, larger plantations to produce fewer trees per hectare, but trees of a higher quality, and transplanters to ensure WELL-ROOTED trees; in short, a constant series of technological innovations were introduced in order to cultivate the PLANTS OF THE THIRD MILLENNIUM.
Girona,
THE PERFECT PLACE TO GROW
Millions of trees and shrubs in more than 1,200 hectares of fertile soil. We are proud of our land and we work hard to preserve it.
The Association is experimenting in order to help nursery cultivators improve production techniques, control weeds and produce healthy, blight-free plants, while seeking to PROTECT THE ENVIRONMENT at all times.
A WORLD OF PLANTS
If you need nursery plants, you will find them in Girona. The more than fifty nursery cultivators in this highly fertile area can supply all your plant material needs: seedlings, rooted cuttings, young woodland trees, poplars, deciduous and evergreen trees, shrubs, the famous Girona conifers, flowering, seasonal and indoor plants, autochthonous plants, fruit trees, and even some palm trees. Whatever you may need for your project, be this thousands of containers or one fine specimen, you will find it at Girona's nurseries.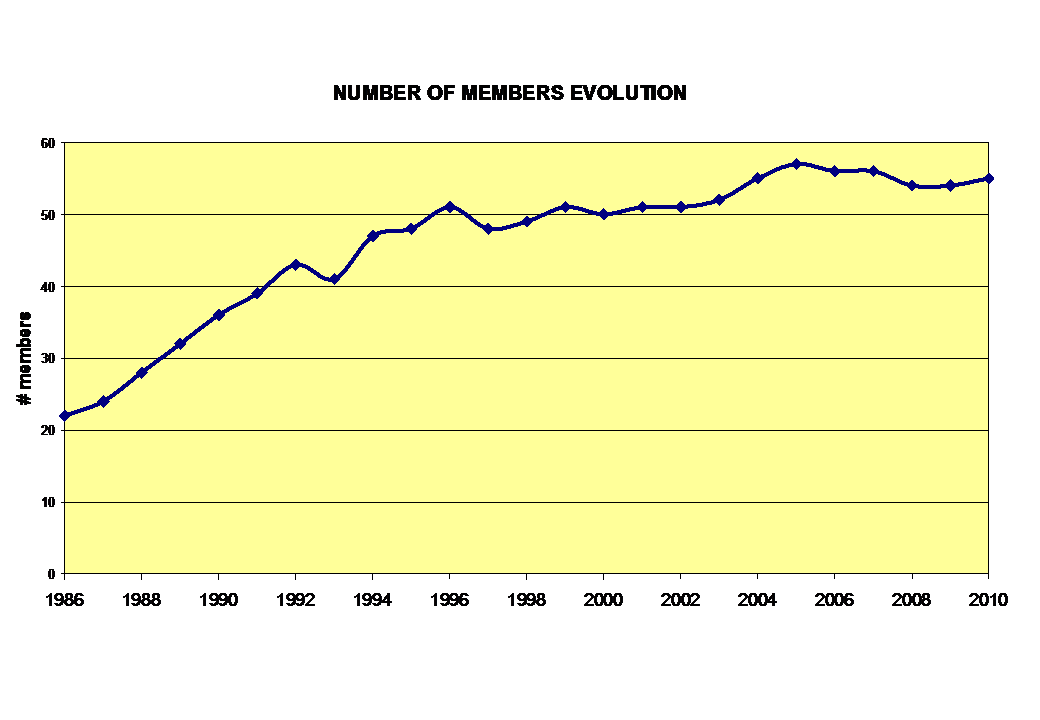 The Board
The Board that currently manages the Association was elected at the General Meeting held in summer 2018 and is formed by:
President: Mr. Jordi Moner (Vivers i Garden Moner)
Vicepresident: Mr. Jaume Pons (Vivers de Cardedeu)
Secretary: Mr. Joan Parera (Carex)
Treasurer: Mr. Francesc Prat (Jardineria i Vivers Sant Iscle)
Member: Mr. Joaquim Planas (Vivers Planas Púbol)
Member: Mr. Josep Torrent (Palm Ter)
Member: Mr. David Joher (Vivers Casa Paraire)
Member: Mr. David Borda (Vivers Borda)
Member: Mr. Jordi Bronsoms (Soljardí)
WE ARE MEMBERS OF...
In order to better serve its members, Girona's Association of Nurseries is, directly or indirectly, member of the following national and international organizations:
CHOC
(Confederation of Ornamental Horticulture of Catalonia)
FEPEX
(Spanish Federation of Associations of Exporters Producers of Fruits, Vegetables, Flowers and Plants)
ENA
(European Nurserystock Association)
AREFLH
(Assembly of the European Regions producing Fruit, Vegetable and Ornamental Plants)